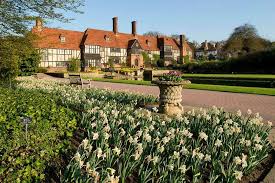 The trip will support our learning about rainforests in Geography and senses in Science. It will also help prepare us for some new learning in Art, looking at the work of Henri Rousseau.
Year 2 will be leaving for school at 9.15 a.m and returning in time for normal pick up at 3.10 pm.
Children won't need to wear their school uniform, but will need to wear suitable outdoor clothing. Trainers should be worn, and every child should bring a raincoat even if it starts out dry. Children will need to bring a back pack to carry their lunch and a bottle of water.
Letters with more details will be sent home nearer the time.